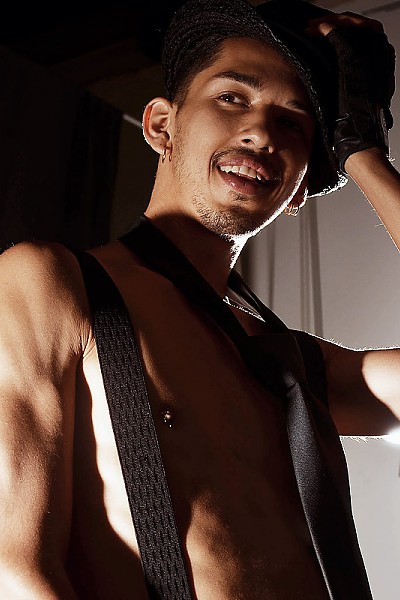 rave hardick
Born 1990

Now soon to be 26, Rave is a cocky boy, and with what he's packin', he's got every right. He enjoys the sun and all the fun he can fuck. Sitting down and chatting, I get the feeling that "scars" aren't the only thing his body is used to; be it with girls or guys, Rave likes to party.

Along with a large cock, he also has a slender toned body and sexy full lips; the nip clips he sports are an indication of his ability to "play" hard. He stands 5'9", weighs in around 120 pounds and currently lives in Los Angeles, California. His father is a Filipino/Caucasian mix and his mother Hispanic. With his good looks and 8.5"x5" cock, we think he got the best of the gene pool.

Rave has already obtained his pilot's license and recently got his chauffeur's license so he could drive a different kind of "big rig" besides his cock. In his spare time, he enjoys working on cars and doing all kinds of "guy stuff."